Belarus Radio Symphony Orchestra Minsk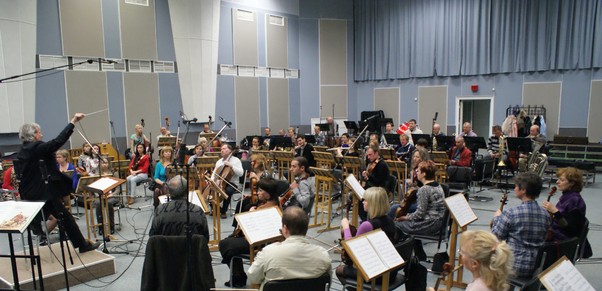 The Symphony Orchestra of the National Television and Radio Company of Belarus was created in 1958. The orchestra's main creative directions of activity are audio- and video recordings, broadcast of concert programs via radio and TV, performance of classical and modern music in concerts.
The history of the orchestra is closely connected with the Belarusian composers and performers. The orchestra performed and made audio records of the opening nights of all importantsymphonic and vocal-symphonic pieces of music of Belarusian composers.
A great period in the history of the orchestra is connected with the name of wonderful Belarusian conductor Boris Raiski - a man of great enthusiasm, rigid music taste and wide music interests. The orchestra cooperated with best Belarusian and foreign conductors and soloists, such as Vitaly Kataev, Gennady Provatorov, Ilmar Lapinsh, Konstantin Krimets, Dmitry Alekseev, Igor Olovnikov, Andrey Sikorsky. These famous musicians made a notable contribution to the artistic history of the symphony orchestra. The orchestra successfully performs with classical music programs in Belarus and abroad. The orchestra works with the Academic Choir of the Belteleradiocompany, Academic Capella of the Belarusian State Philharmonic Hall, Choir of the Academy of Music,
Chamber Choir of Aarau Canton (Switzerland). The orchestra went on roads of Spain, Italy, Germany, Switzerland, Poland, and Denmark.